Welcome to JL Gaddy!
We're a Full-Line, Full Service Convenience Store Distributor offering our customers competitive pricing.
JLG can handle all your convenience distribution needs. We distribute a large selection of products including:
Beverages
Candy / Confections
Coffee Service
Food Service
General Merchandise
Grocery
Frozen Foods
Health & Beauty Aids
Motor Oil
Snacks
Tobacco
Cigarettes
Paper Supplies
Cleaning Supplies
Family owned and operated since 1953 our company is a specialist in the convenience distributing industry, meeting the needs of convenience retailers.
JL Gaddy's mission is to Distribute Quality Products, Outstanding Service, and provide Solutions that Deliver Value and Exceed our Customer's Expectations.
Our Customers are Awesome, See What They're Saying
Thanks to Gaddy wholesale my business has been brought to its full potential. With new ordering technology, product diversity, and national product programs we have seen our profits grow. Most importantly we are treated like family not a number. Thank you to the entire Gaddy family for bringing our business to the next level!



- MJ Farah - Jake's One Stop

We have been a customer of JL Gaddy since 2006. During the 7 year partnership we have grown with their help & support. They have helped us shape our stores to cater to specific customer needs and keep up with the changing demands in the industry. I'm a busy retailer were time is always valuable and Gaddy helps me stay on track with their handheld scanners for streamlined ordering, user-friendly website, that keeps us informed with market changes and new technology launches and promotions, on top of their Live and Virtual Trade Shows. We have partnered with Gaddy to succeed during these hard economic times and the bright years to come. I know with the great support from Gaddy helping us stay on top of changing trends and meeting customer demands we are going to be partners for generations to come. We have a strong relationship with our supplier J L Gaddy. Great service and great pricing with quality, what else would a retailer want out of the relationship with his supplier? We are proud to be partners with J L Gaddy.

- Chetan Patel - Riverside Grocery & Grill & Riverside Express

J.L. Gaddy is always there when I need them. They are always accommodating. From resetting our store to adding products, they do a professional job. Other companies have come in to get our business but we always say to them "We have a very good relationship with Gaddy and they treat us extremely well. We're very happy with who we have as a distributor.




- Kevin Pham - Mount Gallent Express

JL Gaddy is more than a distributor to me and my business. They are more like part of my family. I am not treated like just another customer, I feel like I'm the top customer. If I have any issues with a product it is taken care of by Gaddy. Anytime there are specials they are sure to let me know in advance. The personal face to face contact with my salesman, Dwayne and our delivery driver Travis, is what makes our business relationship top-notch! Thanks for being more then just another company!




- Hope McClellan Cox - Fairview Corner - Happy customer for 5+ years.
Premium Vendors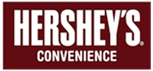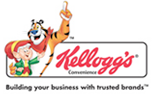 Vendor Connect


Mars CHOCOLATE
More than 100 years ago, a young Frank C. Mars started making candies in his Tacoma, Washington kitchen. From that simple beginning, his son Forrest built Mars into the mature company it is today, first by creating the MILKY WAY® bar with his father and later by expanding the business overseas and diversifying into new categories like pet care and food. Today, the Mars family of Associates is 80,000 strong in 78 countries around the world. Through all that growth, they have remained a private, family-owned business, with passionate associates. They make more that just your average chocolate candy and continue to bring new innovative items to your shelves.
Quick Contact